Kalitek Group is a boutique development company located in melbourne, with projects ranging from residential to commercial. We have a dedicated team who are passionate about all aspects of development. Our philosophy is to deliver projects on time to budget and without compromising on design.
We are a traditional company with a progressive and innovative approach to construction and committed to achieving our client's vision.
The director of Kalitek Group is Kon Mitrangas, a third generation master builder who has over 30 years in the building and construction industry.
Kon began working on his father's building sites from the age of 15, continuing his path in building he studied engineering at RMIT. Kon has a wealth of experience in Commercial and Residential building and posses a passion for complex and challenging projects.
JOINT VENTURES
Kalitek Group specialises in Joint Ventures.
Many Land Owners believe their property has development potential but are unsure how to start, manage the process or do not have the funds required.
We take care of the entire process from Planning through to Building. Your added benefit is that we take care of the entire cost involved in this process.
At the completion of the venture you will have multiple new assets. This allows you the option of either selling, occupying or leasing, all of which generates you additional income.
This process is very unique and profitable for all involved.
Kalitek's latest projects are being considered for numerous awards, as you can see the team is
dedicated to innovation, style and quality
FOX (ATKINS T) – IN PROGRESS
STEPPING STONE HOUSE – ARMADALE
Kalitek Group is constantly partnering with new clients on new developments. To hear about our
latest news, you can view updates here.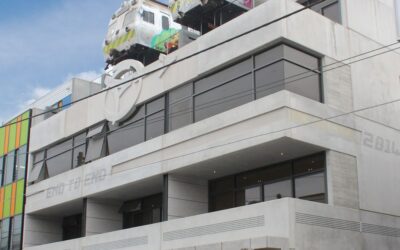 Five years is a considerable amount of time to obtain planning permission....
read more
We would love to hear from you about your next project, call us or email us on the details below.
LEAVE A MESSAGE OR QUESTION